3D Modelling For VR
Along with my VR development journey, I've also taken time to cultivate my 3D modelling skills both at work and as a personal hobby. I have about 10 years of CAD (computer aided design) experience working in mechanical engineering. I've found that while some skills are transferable, the world of 3D assets for VR is a different animal.
There are many tools within the 3D model industry, many of which are specifically targeted to niche groups. You'll find that architects, engineers, and game designers all use their own sets of tools or similar tools but in specific ways to benefit their workflow.
3D Modeling for Engineering
I've built projects over the years with different professional modelling software including NX-Unigraphics, Creo, Autodesk Fusion 360 and Solidworks.
Specifically, Autodesk Fusion 360 is the best tool I've found for personal and hobbyist use. If you're looking to create models for 3D printing, or even prepare drawings for a machine shop Autodesk can do it. And you can get access to the software for free as long as you're a student!

If you're familiar with an engineering CAD software you can definitely use it to create and export models to your VR projects. However, it's a bit overkill and doesn't give you some specific tools that 3D artists use to optimize their models.
VR applications are very hardware intensive and require a heavy-duty computer to run them correctly or a very clever optimization of your 3D models. You'll find that there are tricks to reducing the overall geometry of models while preserving their quality for VR using the right tools for the job.
3D Modeling for VR
Blender
While there are many modeling software packages to choose from, blender is one of the most powerful, popular (and free) software packages available. There's a large community of blender users and you'll have no shortage of tutorials.
In particular this course from gamedev.tv (the same folks who make the excellent Unity tutorials) is of very high quality:
Blender gives you fine control over the exactly geometry of your 3D models, allowing you to "dissolve" features to reduce overall model size. You also have built in sculpting, UV mapping, shaders, and many other tools.
Example Blender Asset
Here's an example of a 3D asset I was able to make in Blender (following the wonderful Martin Klekner's tutorial: https://www.youtube.com/watch?v=TcfM79ST9TA&list=PL47vx7OfhpWKa7AlClLZPuWHssJT3kjv7)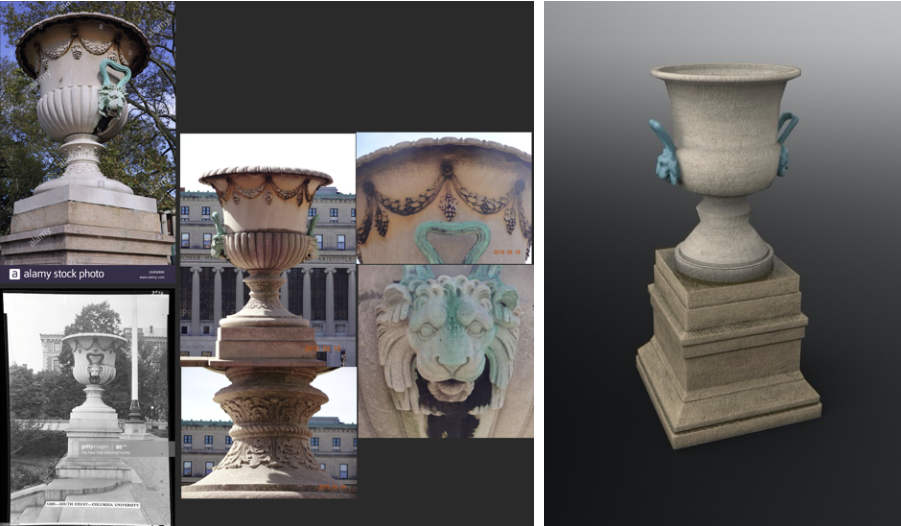 Not too bad for a first attempt! His tutorial includes a paid software called substance painter. While it's a powerful product, it's not completely necessary as blender gives users the ability to import their own textures.
The lion heads were an interesting challenge and require some digitally sculpting. I actually used a phone app called Sculpt+ rather than the built in blender sculpting tool. It allowed me to take advantage of the stylus on my Samsung Note 9 (sculpting with a mouse is difficult).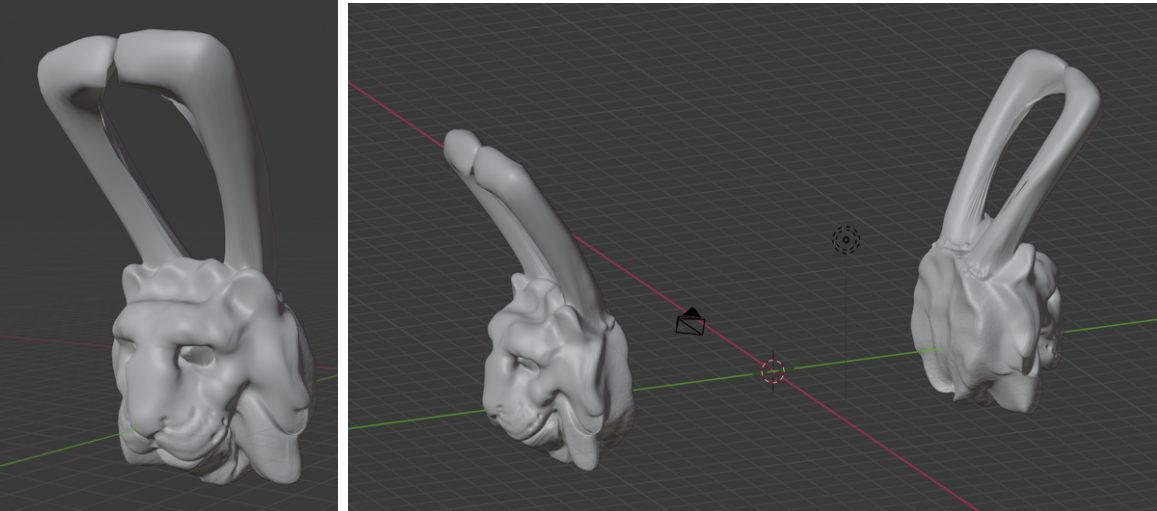 The urn and base were both created in blender with a combination of extrusions and face scaling. (The models are all grey until they're given a default material or texture.)

After completing the initial modeling it was time to head over to Substance painter to apply color and texture.
Substance painter is powerful for a number of reasons. Though the two that stood out most were in their masking options (very similar to layers in photoshop) and the ability to generate textures such as wear and dirt using the built in "generators". Though similar effects can be done within blender using shaders (pointiness / edge wear / etc).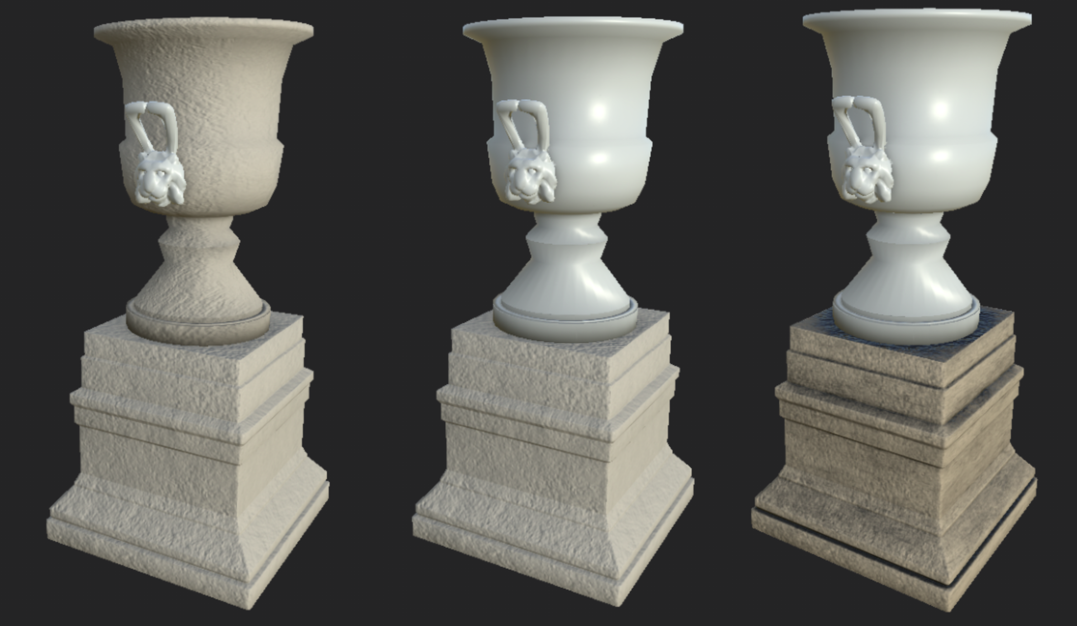 For the Casual Artist
If you're familiar with Minecraft or even just enjoy the retro / pixelated look. You can make some interesting models with a software package called MagicaVoxel. You're able to build models with blocks and they're fairly performant. Don't expect to get photorealistic 3D models, but it's an excellent software to play and start your own 3D modelling journey.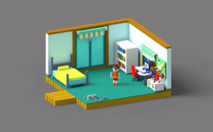 Wrapping up
The world of 3D art is vast and there are many solutions. If you're interested in starting I'd say just jump in and see where it leads you. There's a lot to learn along the way!