HP Campus of the Future: Emerging Technology Grant Research Projects
Partnering with the Office of the Provost, HP and AMD, CUIT is enabling and supporting Columbia faculty, researchers, and administrators in developing next-generation applications in their respective areas of expertise.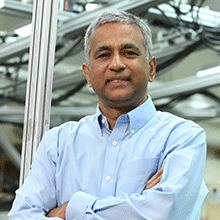 Sunil K. Agrawal - Professor of Mechanical Engineering & Professor of Rehabilitation and Regenerative Medicine 
The research group of Robotics And Rehabilitation (RoAR) Lab led by Professor Agrawal at Columbia University has developed a unique motorized Trunk-Support-Trainer (TruST) to promote functional and independent sitting in children with Cerebral palsy (CP). This research project expands on the idea that robotics can offer a unique platform to provide efficient motor learning-based postural training for those children with bilateral CP by implementing postural skill progression. The researchers aim to design and perform an experiment demonstrating the feasibility of robotic training that combines TruST, AI/ML, and AR. This preliminary work will establish the paradigm for patient training in the future while embedding AR into it.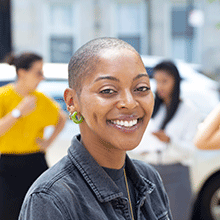 Courtney D. Cogburn - Associate Professor of School of Social Work
Chelsea A. Allen - Ph.D. Student
This research project is developing a suite of technological applications by integrating social media, mobile/web-based, VR, and other emerging technology applications that offer culturally-responsive, radical healing care models. The researchers aim to analyze how these technological applications can be meaningfully leveraged to support radical healing for Black women.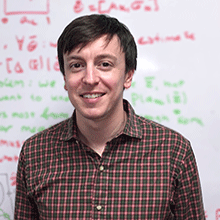 Marco Giometto - Professor of Civil Engineering and Engineering Mechanics
The research group of Environmental Flow Physics Lab (EFPL) led by Professor Giometto at Columbia University has developed a computational fluid dynamics software that uses airborne light detection and ranging surface data to describe the 3-dimensional and time-varying structure of airflow, temperature, and humidity in urban areas. This research project aims to incorporate these 3-dimensional computational fluid dynamics simulations into AR and VR environments to visualize how urban trees affect wind and air temperature over the Columbia University Morningside campus.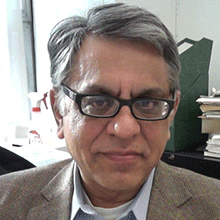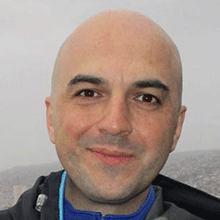 Rajeev Kohli - Ira Leon Rennert Professor of Business
Kriste Krstovski - Associate Research Scientist of Data Science Institute & Adjunct Assistant Professor of Business
In this project, Columbia Business School is studying and developing large, Transformer based, neural network models of consumer choices and preferences. Researchers will use sequential choice data in multiple domains to fine-tune GPT-3, a state-of-the-art large language model (LLM), and then use it to predict sequential choices. The project will compare its predictions against alternative models in the literature, including random utility models, Markov chains, and recurrent neural networks (RNNs) that have been used in recommendation systems.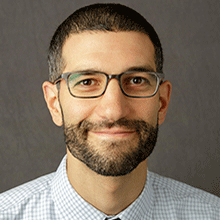 Robert Maniker - Associate Professor of Anesthesiology at CUMC
David Kessler - Vice Chair of Innovation & Associate Professor of Emergency Medicine at VP&S
The Columbia Laboratory for Extended Reality in Health Professions at Columbia University Medical Center seeks to improve patient care through developing novel instructional and patient care interventions that leverage state-of-the-art Virtual Reality (VR) and Augmented Reality (AR) technologies. This research project focuses on developing a VR simulator to train medical professionals, including medical students, physician trainees, and technician trainees, on the basic use of ultrasound transducer manipulation and ultrasound-guided procedures such as central line placement.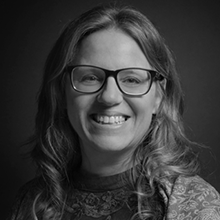 Jennifer Mootz - Assistant Professor of Clinical Medical Psychology (in Psychiatry)
Current health and mental health disparities among racial/ethnic minorities have been exacerbated by social isolation, and the pandemic has presented significant challenges for hazardous drinking (HD) care. This project utilizes technology and AI/ML algorithms to provide remote HD services and self-guided modules coached through the app to increase HD care delivery to Diverse Young Adults in New York City. The project represents a shift in care delivery that meet the needs of racial/ethnic minority young adults served through Services to Assist Youth (Project STAY).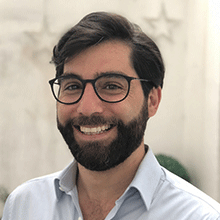 Alfredo Spagna - Director of Undergraduate Studies in Neuroscience & Behavior
This project aims to develop a neuroscience and technology-driven framework for Discipline-Based Education Research (Neuro-DBER) to revolutionize teaching and learning. Neuro-DBER is a flexible technological framework suitable for any field of study to address critical questions about learning experiences, such as the gap between a student's subjective feelings versus objective measures of content retention. Featuring the integration of advanced research technology, Neuro-DBER will facilitate the thoughtful design of learning activities and data acquisition to elucidate fundamental insights about the brain, the cognitive neuroscience of learning, and factors that affect knowledge acquisition in real-world contexts. The project is also supported by the Provost's Science of Learning Research (SOLER) Seed Grant.