Past Projects
Partnering with HP, CUIT is enabling and supporting Columbia faculty and researchers in developing next-generation applications in their respective areas of expertise.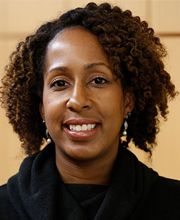 Kellie Bryant - Executive Director, Nursing Simulation Center
Creating a AR/VR simulation from an already created patient simulation around a woman who has injured herself through a fall. This experience requires students to obtain a history, perform a physical assessment, and review diagnostic test in order to create a plan of care. The case is an interprofessional case that will be used in a group activity (or separate) with Occupational (OT), Physical therapy (PT), and Nurse Practitioner (NP) students.  This use of emerging technology will provide an interprofessional simulation activity that will enhance assessment skills. In addition, it will allow the OT, PT, and NP students to learn with, from, and about each others profession.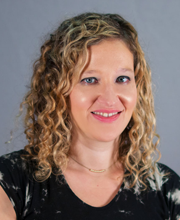 Melanie Hibbert - Media Director, Barnard College
"Digital Repatriation" - This project is a collaborative proposal between Melanie Hibbert (Director of Instructional Media & Technology), Jen Brown (Design & Technologies Librarian), and Severin Fowles (Associate Professor in Archaeology).  Dr. Fowles has been working with the Picuris Pueblo tribe in New Mexico, conducting archaeological surveys and excavations on their reservation in the service of various tribal initiatives and rebuilding their tribal museum. Currently there are many Picuris artifacts from the Spinden collection at the American Natural History Museum, which the tribe would like to return to New Mexico; however the AMNH legally acquired these objects from the late 1800s/early 1900s, and the tribe currently doesn't have the proper facilities to archive these objects (e.g. climate controlled storage).  
Currently, there are broader ideas around "digital repatriation," where digital representations of tribal artifacts can be added to collective knowledge and "returned" to their origins. 3D imaging of the Picuris collection at AMNH would be a tremendous addition to graphics on display at the tribal museum. In addition, 3D printing replicas of these objects would be of value to Barnard students involved in learning about archaeology. Dr. Fowles also works closely with the tribal historic preservation officers at San Ildefonso and Pojoaque Pueblos as well, and they would also be interested in having 3D scans of materials from the Spinden collection for their own purposes.  While the tools primarily needed for this project are 3D printer and 3D scanner, it would be great to have additional funds to fly in representatives from the tribe to participate in this project.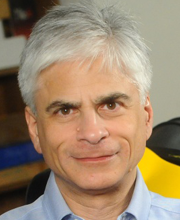 Steve Feiner - Director, Computer Graphics and User Interfaces Lab
We are collaborating with historian Prof. Pamela H. Smith to develop AR applications for use in new courses related to her Making and Knowing Project, and to support ongoing research in her laboratory. This project is creating an open-­access digital critical edition and English translation of an intriguing late 16th-century French manuscript that is a compilation of artisanal techniques—essentially a "maker's guide." Students in the project's chemistry lab follow recipes described in the manuscript to recreate physical artifacts and techniques described by the manuscript's anonymous author.
Our lab is developing AR software that supports students in documenting the physical artifacts that they make and study, linking them to the digital edition, the students' own notes, and the 3D space of their lab. Thus far, we have been concentrating on hand-held AR apps for student smartphones running Unity and Vuforia, with tracking supported by Vuforia, ARCore, and ARKit.
Participating in the HP grant program would allow us to significantly extend this work to emphasize the use of head-worn AR (optical see-through with HoloLens and video see-through with VIVE Pro) and head-worn VR (HP Mixed Reality headsets and VIVE Pro). We are especially interested in obtaining HoloLens, VIVE Pro, and HP Mixed Reality headsets (ideally the next generations of these devices); HP Omen computers and HP Z VR backpacks to drive the VIVE Pro and HP Mixed Reality headsets; and HP Z 3D Cameras to capture models of physical artifacts to be documented. We would also like to use HP JetFusion 3D Printers obtained by Columbia to print scanned models. We would also greatly appreciate being able to have some input as to how many of each requested device we get to best meet our project's needs and complement hardware we already have.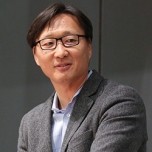 David Park - Dean of Strategic Initiatives for the Faculty of the Arts and Sciences
(re)Imagine Morningside - Students and faculty will imagine an idea that has the power to (re)Imagine Morningside. This idea can touch any aspect of a student or faculty's current (or imagined) university experience from student to student, student to faculty, faculty to faculty interaction, new building designs, new courses, new ways to learn and conduct research, etc. The project will utilize AR/VR technology to create an experience to reimagine Morningside in the next 10-20 years.